Welcome to week 35. Only five weeks to go!
Listen Now
Baby
Your baby is growing from the size of a pineapple last week to as big as a spaghetti squash this week. Your baby measures 18.2 inches (46.3 cm) and weighs 5.7 pounds (2.6 kg).
Your baby continues to pack on the pounds. Back in the middle of your pregnancy, your baby's weight was only 2% fat. At 35 weeks, it is closer to 15% and will keep increasing to about 30% at full term. Your baby has fully developed kidneys, and their liver can process some waste products. Most of their essential physical development is complete, and your little guy or girl is mostly putting on weight.
Some excellent news for you this week, there is a great chance that your baby will have no complications if born at 35 weeks or later.
Mom
Before you got pregnant, your uterus was tucked away inside your pelvis. At 35 weeks, your expanding uterus is now up under your rib cage. One drawback to this is that your uterus is crowding your other internal organs, which is a big reason why you probably have to urinate more often. You may also have heartburn and other gastrointestinal issues. If you somehow are not experiencing these symptoms, be thankful; you are one of the lucky few.
Some airlines do not allow you to fly after 35 weeks. The biggest reason for this is that they do not want you going into labor on an airplane. Although it would probably make for a good birth story, I am sure you do not want that either.
A birth plan is your plan of how you envision your birth and what happens directly following the birth of your baby. This is much more than a piece of paper you hand to your care provider. It is the process you go through to prepare for the birth experience you want. This process will lay the foundation for preparing for the scenario in which everything goes as planned and what should happen if things do not. The value of a birth plan has a lot more to do with the process of creating it than it does with the finished product.
The Pregnancy Podcast has several resources to help you create your birth plan:
Guide to Creating Your Birth Plan
Get a copy of Vanessa's birth plan
Your Birth Plan book (FREE for Premium Members)
Tip for Dads and Partners
Make sure you know the specifics of mom's birth plan. You can only advocate for her if you understand what she does and does not want. For example, if she wants an epidural as soon as she gets to the hospital, make sure that happens. If you two are planning unmedicated labor, be supportive and ensure no one is pushing pain medications if mom doesn't want them. Review the birth plan and make sure you know it well.
Want more evidence-based information to navigate your pregnancy and birth?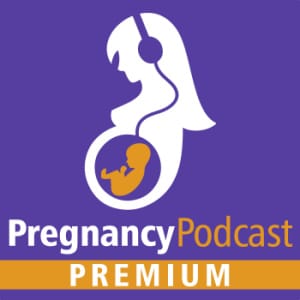 20% OFF Pregnancy Podcast Premium with the code 40WEEKS. With a Premium membership, you get access to the private podcast feed (in your favorite podcast app) with every episode ad-free. Exclusive access to all episodes, articles, and resources on the website. Plus, a digital copy of the Your Birth Plan book. Your step-by-step guide to creating the birth experience you want. Including sample plans and a master template you can customize. Become a Pregnancy Podcast Premium Member.