Welcome to week 19. 21 weeks to go!
Listen Now
Baby
Your little bell pepper is growing to about the size of a mango this week. Your baby measures 9.5 inches (24 cm) long this week and weighs 9.6 ounces (273 grams).
You will be happy to know that their little arms and legs are correctly proportioned. As their nervous system continues to mature, the neurons between the muscles and the brain connect, which gives your little one control over their movements. Their gums now have tooth buds in them.
Another significant development this week is that your baby is getting covered in a protective coating called vernix caseosa. This greasy, white, cheese-like substance protects that sensitive baby skin from the amniotic fluid. This coating sheds as birth approaches, although some babies will still be covered with vernix at the birth, especially if they are born early.
Mom
By week 19, you will have ideally gained between 8 and 14 pounds. Of this total weight, 6 ounces is the placenta, 11 ounces is amniotic fluid, and 12 ounces total for both breasts. As long as you are eating healthy and getting some exercise, don't worry too much about weight gain.
You may be noticing some changes to the pigmentation in your skin. A stripe down the center of your belly called a linea nigra might appear in the second trimester and get darker as your pregnancy progresses. This is common, and it will fade after you have your baby. An increase in melanin production causes some expecting mothers to get melasma. Melasma creates dark patches of skin on the forehead, cheeks, nose, or upper lip. Sun exposure can make this more noticeable so wear a hat or sunscreen to minimize the sun on your face. See this episode for more information on how pregnancy changes your skin.
Informed consent is an essential component of communication between medical professionals and patients. Proper informed consent means you fully understand the procedure, intervention, or treatment, know all of the risks and benefits, and have the choice to opt in or opt out. Organizations like the American Medical Association and the American College of Obstetricians and Gynecologists define guidelines for informed consent. A significant challenge for providers to give proper informed consent is the time allocated for each appointment. Hopefully, this will be a bigger priority as we are seeing a shift to more patient-focused practices and a more evidence-based approach to care. This episode gives tips for finding the right care provider, ensuring you are informed before giving consent for procedures and interventions, and signs you should switch to a new doctor or midwife.
Tip for Dads and Partners
Go for a walk with your significant other. Walks are an excellent way to get some activity and breathe fresh air. Plus, walks are an opportunity to talk about how you both feel and how you are preparing for the changes ahead. This doesn't have to be a power walk or an intense hike. You can grab a coffee or tea and go for a stroll in your neighborhood.
Want more evidence-based information to navigate your pregnancy and birth?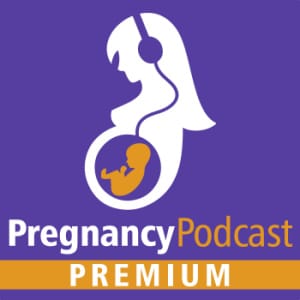 20% OFF Pregnancy Podcast Premium with the code 40WEEKS. With a Premium membership, you get access to the private podcast feed (in your favorite podcast app) with every episode ad-free. Exclusive access to all episodes, articles, and resources on the website. Plus, a digital copy of the Your Birth Plan book. Your step-by-step guide to creating the birth experience you want. Including sample plans and a master template you can customize. Become a Pregnancy Podcast Premium Member.